Seven years ago at the tender age of 53, I awoke in the early morning hours feeling anxious and strange.  As I lay in bed next to my snoozing husband, my heart felt like it was going to jump out of my chest.  I sat in bed with my iPhone, researching "heart attack symptoms for women."  Nothing I was feeling really fit the descriptions.  No pain, no numbness in the jaw, arm or extremities, no heartburn.  Just an endlessly racing heart.
For the next hours, I prayed and willed my heart to slow down to a normal pace.  By 5:30 am, hubby was rousing at his normal time.
"SJ, something isn't right."  I described my symptoms.
In his normal calm and patient manner said, "We're going to the hospital."
The specter of an ER wait and admission wasn't one I relished.  I worried I was overreacting and there'd be many rolled eyes.  With all the on-line 'self-diagnosing" I'd done, I recalled that telling the reception desk "I believe I'm having a heart attack," was one sure-fired way to get seen quickly.  I dared to whisper this phrase as we walked into the ER.
This wasn't too far from the truth.
It wasn't a heart attack, but a condition called Tachycardia, where the heart rate remained abnormally elevated, in my case at 240 beats per minute (a normal" resting heart rate is 60-90 bpm).  It is a form of arrhythmia, which can encompass any irregularity in the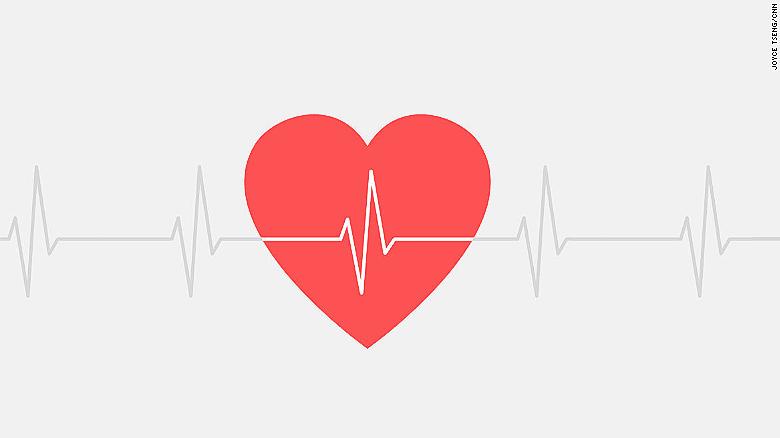 heart's rhythm from too low, to uneven beats, and too high, as was the case for me.  Monitors were attached to me, vitals taken and IV medicines were administered.  After a few hours my heart rate came down to normal.  I believe a CT was done.  No, I wasn't having a heart attack, and no one could really explain much to me about what had happened.  I was kept overnight, and a staff cardiologist came to check on me, with no more answers, no thoughts as to causes, but a recommendation to follow up with him or his colleagues.  There was a passing mention of a pacemaker.
What?  Implant a device into me?
Admittedly, I was in the worst physical shape I'd ever been in my life.  I had piled on nearly 100 lbs of extra weight over my 20 year marriage, most of which was stress and emotional eating spurred on by an unhappy marriage.  At 245 lbs I was obese, even though my 5'10" frame carried it fairly well.  I'd experienced plantar fasciitis, knee issues, and rarely made it through a winter season without a debilitating bronchitis.  Over the summer I'd joined an area running club and the week before this episode, I'd actually made it through a 4 mile walk/run in oppressive August heat.  In my head, that's what set things off, but doctors wouldn't agree.  Arrhythmias were mysterious things that no one really understood.  There were few definitive known causes.
My elderly father-in-law had suffered a major heart attack some 15 years earlier, and was miraculously rehabilitated back to a normal life by leading cardiologists in Houston's renowned medical center, where pioneering heart surgeries have occurred.  Because of a "routine surgery" and a miraculous device (a difibulator), our three children have wonderful memories growing up with their grandfather around.  I had also read up on the complex field of heart arrhythmias to learn that cardiologist fell into two distinct
categories: those trained to deal with the plumbing of the heart (clogged arteries, bypasses, coronary heart disease); and those who dealt with the electrical issues of the heart, called electrophysical cardiologists. These latter specialists were more highly skilled than the plumbers, far fewer in number, and many people end up with a "plumber" who knows how to open blocked arteries and implant a pacemaker—which have become more common procedures in the field of cardiology.
The electrophysicist who had treated my father-in-law smugly claimed to know exactly what to do in my case, and he could do it easily and quickly.  After another scary (heart-stopping) tachycardia episode, he scheduled me for an ablation procedure common for Atrial Fibulation.  This was all pioneering stuff—threading a scope through the femoral artery (or both arteries), up into the heart, to locate and "ablate" (burn off) the areas of the heart sending out the rogue signals that tripped the heart into irregular rhythms.  He made it sound like a piece of cake. The thought of this procedure in which instruments would be threaded into my heart scared the hell out of me.  His cavalier attitude that it was "simple and easy" didn't ring true.  But my alternative was a lifetime of rhythm medications and blood thinners.
When I awoke from my anesthesia ready to hear the success my arrogant surgeon would boast of, he instead said, "Yours is not a procedure I have the patience to do."
Needless to say I was aghast.  What?  He was so self-sure and confident that he could fix my heart, make the necessary burns and changes, and now he says he gave up for lack of patience?
Later on, God would show me the blessing this was:  the surgeon realized his skills weren't up to the task, and he had wisely chosen not to continue even though his ego couldn't
articulate this.  The next month, his more skilled (and more patient) colleague performed the complicated procedure, which took five hours, tedious study of arrhythmias and congenital abnormalities, which included a tricky transept puncture to treat the left side of the heart and pulmonary arteries as well.  Both radio-frequency ablation and cryo-ablation were expertly employed for the best redirection of my heart's aberrant signals.  Not simple.  Not easy.  An abundance of patience and wisdom required.
Within a few months, I was feeling better, with only "normal" occasional irregular beats, but I was terrified to be on my own.  For the first time in my life, my fierce independence was squashed.  Going any distance from home or my husband scared me.  Being fully dependent on my husband scared me.  My passion for traveling abroad seemed dashed.  My fantasies of perhaps starting life over again when the kids left home were mocked.  I thought my life would never be the same.  I hated depending on anyone, including God.  And in spite of my husband's long-suffering patience and loyalty to remain by my side throughout this frightening time, our marriage had already for years been deeply in trouble and headed for divorce, in my mind.
A few months later, with the new year beckoning resolutions, I resolved to get healthy again.  I started a diet that finally worked.  By May I'd lost 75 lbs, and I'd  become more active at the gym.  I found yoga and pilates, and enjoyed those workouts.  We were one year out from the last of our brood heading off to college, and already they were exerting their independence.  I was feeling healthier, happier, and sexier.  Friends congratulated and complimented me on my svelte, healthier figure; male eyes looked admiringly again; and some even extended congratulations to my "lucky husband" for his "sexy wife."
Yes, I was feeling sexier and more attractive.  My mojo had returned.  My desires for passion were reignited.  However, beyond the perfunctory "good job" from buddy-hubby over my accomplishment, there was no pursuit or enhanced attraction on his part.  We remained as emotionally distant as we had been for years now, and our marriage had nearly flat-lined.
With the reality of an uncertain heart issue threatening me, I also had an powerful sense of carpe diem.  I felt I had to live every day fully, seize the moments, the dreams, the passions; and despite efforts with counseling, things weren't improving in our marriage.  Actually, we both remained distant and pretty miserable. He seemed utterly complacent, resigned to live out his life in wedded misery.  Faced with the reality of going forward as empty nesters in such a wretched way, I had the courage to confront him with my truths.  When we married I loved him and had wonderful expectations for a loving and passionate marriage, to keep the covenant we'd made.  But clearly we had failed.  I wasn't sure what had gone wrong for us, but I could say that I appreciated him as a wonderful father, provider and a
good person.  But the absence of sexuality, passion, laughter, fun, and friendship in our marriage was something I could no longer live with.  The fact that we were both miserable, strangers living under the same roof, and would continue this way, seemed a cruel fate to wish on anyone.  I wanted to release him of vows, and proposed that since he didn't seem able to change, we go our separate ways to perhaps find some happiness in the final decades of our lives.  I told him I cared for him too much to see him continue on in misery; but his "inaction" and inability to change had shown me that he was done trying.
He of course was wounded and hurt—as kindly as I had tried to put things, this was a rejection, my final coup de grace.  I hadn't intended to hurt him, but I told him I was at a loss for solutions.
I'm not sure why [God], but I also left that announcement with a challenge—can you, will you step up your game?  Hubby had always been a faithful caretaker and fixer—sick parents, kids, pets, wife: he had a stellar sense of duty.  But a strong or dominant leader?  A passionate, pursuing lover? He preferred to lead by persuasion and encouragement.  He just wanted everyone to "get along."
At this time I'd read a popular novel series which resonated for me, prompted me to research further, pray, and to state my truths: I had always craved a dominant leader in my marriage.  I was a strong and often challenging woman, with one thing missing: a strong man to take me in hand.  The subtle nuance between "leading" and "repressing" was difficult.  Many men tried and gave up, because they couldn't "handle" me.  I think many were intimidated, and I yearned for a man who would feel secure enough in his knowledge and abilities to not feel cowed by my experiences or education.  I was sick of "dumning down" or "building up fragile egos." I was leery of closet bullies who were emotionally abusive, who tried to change my fundamental beliefs.  I had spent my life hoping to find a man strong enough, with good ethics, who loved me enough, to "handle" me and to lead me, to not put up with my nonsense—while at the same time respecting and appreciating me.
"You don't have a submissive bone in your body," he laughed when I told him all this.
"Try me.  If you lead strongly, I believe that I will follow."
"It'll take some change on your part," he warned.
Change?  ME change?  Didn't HE have to change? Didn't he need to become more dominant, more demanding, more forceful and aggressive and passionate?
Fortunately the Eternal Healer was poised to do his own surgery on my hardened heart, burning off the rogue signals that caused me to not hold up my end in this covenant.  He needed to excise that eternal female struggle for dominance over my spouse that began with Eve.
It wasn't going to be "simple and easy."  And it was going to be scary.
"I need to feel you respect me," my husband boldly challenged me once we started talking.  He discussed all the ways in which he'd felt disrespected by me over the years, and pointed out that women want love, men want respect. "Without respect, I don't feel your love."
It went beyond my utterance of "yes, sir."  It required a heart change, admitting I didn't have all the answers, trusting his way would be OK. 
"I need to feel your interest."  I think one way I'd learned to "punish" others was to ignore them or act disinterested.  This was a trait my father employs to this day.   It often dissolves into scorning.  I had definitely affected disinterest with my husband, in my anger I had sinned and made him feel unworthy of my interest and attention.
Another heart change, another remodel of my heart.  Quick to listen, slow to speak, slow to anger. Active, interested, compassionate listening!
"I also need your patience," he said.  My lack of patience was bad—with everyone, but most especially our family.  My husband's thoughtful and deliberate (aka slow) way of making decisions exasperated me, who wanted instant answers and resolutions.  My distain for his ponderous way turned into mocking him for indecision, inferring inadequacy, when in reality he was endeavoring to be a wise and worthy steward and leader.
What is your hurry?  Don't you want a leader who thinks through all the angles, rather than someone with quick solutions or reactions?  So what if his solutions aren't exactly the same as yours?.  Stop being so impatient with people, especially your husband, who wants only good things for his family!
"I need a leader…" I countered to his requests.
He smiled with quiet irony.  "I have been leading… but you only have to acknowledge and accept it."
It wasn't instant, but the veil lifted from my eyes.  Yes, he had been leading.  Every time he quietly refused to engage in my challenges, whining, taunts, or disrespect, he steadfastly continued on the path he felt most beneficial for our family, even if it brought about my disapproval.  He just led quietly and peacefully.  We stood on the brink of being able to retire with full financial security in our 50s, because he'd resisted my taunts and whines for a pool, a better car, a nicer vacation…
My spiritual heart finally began to submit to the Almighty Doctor: I surrendered to His surgery to burn away the self-seeking conceit, ego, dishonor, resentments and anger I'd built up.  I allowed Him to instead break my stone heart, and reform it to a 1 Corinthians 13 heart of patience and kindness, respect, and interest.  God's Spirit encouraged my heart to be the love that always protects, trusts, hopes, and perseveres.
It wasn't always easy or successful.  It is a work in progress, which to this day involves backsliding and major mess-ups.  We've both learned the importance of being patient and respectful, and forgiving—keeping no record of wrongs.  Yes, that is hard.  Only through God's power can I do this. 
I had two heart surgeries that year.  One gave me back quality of health to enable me to live fully.
The other gave me back my marriage.