It's nine o'clock in the morning and I've already been up for over 4 hours.
It's partly the jet lag that just won't resolve.
And it's partly because I drove him to the airport very early.
I'm starting to write with a thousand ideas and emotions crashing through my brain: not a good place to start.  So this is a bit of a vomit.
There's also a chores list that I just don't want to face right now (writing is always a good delaying tactic for me).
SJ and I just spent the last month on a fabulous trip together, a trip of a lifetime.  We saw amazing stunning, and memorable things.  We were physically challenged each day.  My pain levels from RA stayed at bay, for which I'm so grateful; other parts of my body, knees in particular, weren't as cooperative with the hundreds of steps and 5-6 miles of hiking each day.  It was a poignant reminder that I'm "wearing out" in some regards.
With the splendor of travel comes the closeness that chokes.  We both really need time apart, and it came a the right place.
Over the course of a 25 day trip, we were intimate exactly once.  One time in over 3 weeks.
 And somehow, it's grown to 2 weeks since that last encounter. Granted, the days on our trip were long and arduous, and the nights short. I have been telling myself that since he has ED issues, the ball is in his court to tell me when he takes his little blue; and if he doesn't tell me, then that's a signal of disinterest.  Sex has become a cognizant choice for us, not an impulse or desire.  In spite of this, we both sought to get along, to be kind, to extend grace to one another. Good roommates, something we learned well in the first 20 years.
As always, I planned the itinerary: booked the flights, lodging, cars.  I also voted myself the tour guide and designated driver, given I believe I'm better equipped (more years) to drive a standard gear through narrow, ancient streets, and to read foreign signs in an
alphabet not too similar to ours.  He navigated, and made some tour choices from the guidebook. I believe that I am appropriately aggressive in foreign/cultural settings where being a polite, deferential, and orderly American doesn't fly.  He still can't shake that polite, deferential, and orderly mode.  His "halo mode," I'd think.  Often times we had the buffer of other people accompanying us, thus forcing us into best behavior.  And, well, all of that type-A behavior turns me into somewhat of a megalomaniac.  No doubt a wee bit insufferable. There was no outward antagonism between us, but just a subtle distancing as the days passed.
All along the way, SJ was tending to the important, necessary, and often boring stuff of life.  The bills were paid.  College kids accounts were replenished with the monthly allowances.  When it was time to pay, he opened his wallet.  At any given point in time I was not completely aware of how much money I actually had on me, much less local currency. I just relied on him to take care of us in this way.  Upon return to home, he reviewed and paid the credit card bills, the utilities, completed the tax forms, deposited into my household/personal fund, and asked me to review the first two for verification purposes.  Stalwart, responsible, dependable SJ. For me it's a little like being a kid and having a Dad take care of me. I plan and cook our meals, and try to keep things tidy (his tidy and my tidy = two different things). SJ also is diligent in recording the limited TV entertainment in which we indulge, and he suggests what we might watch.
Upon return I hit the ground running.  Groceries, healthier eating plan, volunteering at an all-day church event.  We both clearly needed to get back into a routine that gave us our "own space."
Ironically, even together I sensed the presence of space, even distance.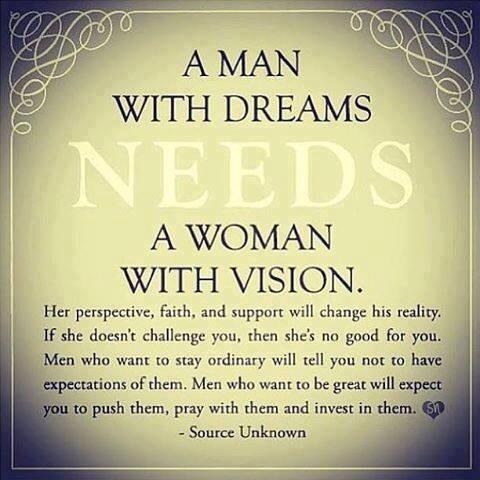 Yesterday he suggested we have intimate time.  Something in his tone made me feel like he was suggesting this out of a sense of duty, and I said so.  It almost derailed us, so we quickly tucked it aside and both did our best to connect.  I did express that we probably needed a communication about this– and used the "buzz word" that he hadn't made me feel very "pursued" lately.  His response was that he hadn't felt much patience and interest from me, and no doubt we both had things to work on.
As an aside, I am feeling the affects of aging with a scattered brain.  Each time I walk out the door, I do my little check list: keys, phone, sunglasses, purse… and anything else I needed for my outing that day.  Inevitably I will forget something.  In the back of my mind, I know that SJ is there, just in case I don't "adult" well.
This morning as we walked out the door for the airport and I did my check list, my parting words were:
"I've got to be a big girl for the next few days, and make sure I have everything I need, I
won't have you to take care of me…"
His non-verbal "Pfffffft…." and eye-roll was unnerving and irksome.  Given that it was 5:45 am, and that he was still telling me that I didn't have to drive him to the airport, he could get a cab…  I just let his response go.  As I strategically cut off the cursed taxi that was playing aggression games with me at the departure terminal, I heard him suck in his breath.
"Sorry," I muttered my apology. He ABHORS my aggressive driving.  It seemed he couldn't get out of the car fast enough.
The reality is, sure, I can "adult" all by myself. I'm smart and capable.  I can take care of business.  I can figure things out.  I need no one.  That certainly is the message he seems to get from me, loud and clear.  I don't necessarily feel that's what I intend to say, but as always my lack of patience drives me to be aggressive and just take the reigns.  Remaining calm and patient in the face of his ponderous style paradoxically makes me nuts.
I do need him.  For MUCH more than his wallet.  He does many, many things better than me, and I know he will take care of me, of all of us. I willingly defer to his taking on all things financial, I know he's great at this. I seldom question his instincts or decisions.  I suppose that's also pretty convenient, but it is nonetheless unadulterated trust.   I think back and know with certainty over the course of our trip, that I expressed thanks and gratitude to him for enabling us to have such a great adventure.   Maybe not enough.
But above all, I choose to need him.  IT IS A CHOICE.
He's often times told me that he married me because I am the smartest women he's ever known.  While I'm humbled by his praise,  I'm not so falsely humble as to say he's completely wrong.  I am not perfect, I'm not submissive, nor kowtowing by nature.  That wouldn't be the girl he chose.  I can be very strong willed and opinionated, and driven.  But I am smart.  I am capable.
And yet I still choose to need him.  I love being taken care of, to be taken by the hand, to be led.  I love when I make him happy.  I guess I need to do a better job of letting him know that, and showing gratitude that he is there for me– if not always in the ways I think I need.